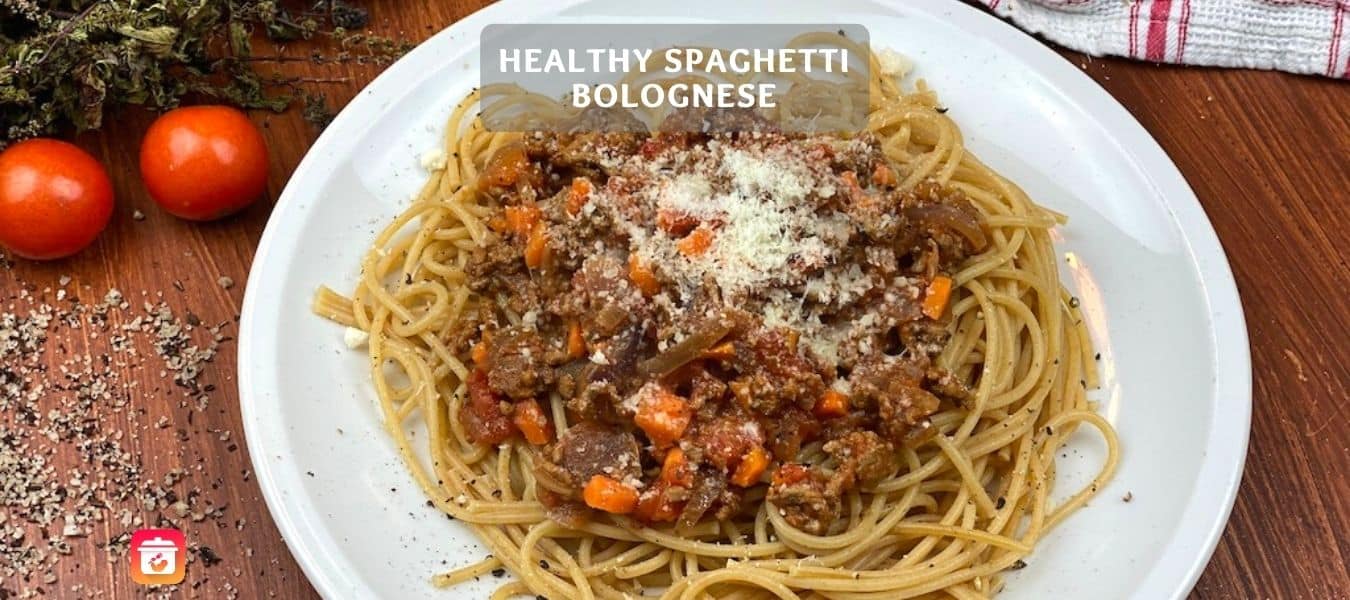 Healthy Spaghetti Bolognese – Healthy Spaghetti Recipe
Today I have the perfect healthy spaghetti Bolognese recipe for you. Spaghetti Bolognese is probably the most classic Italian food, besides pizza. But unfortunately, Italian cuisine does not always mean light cuisine.
Normal spaghetti Bolognese tends to have more than 1000 calories per serving. When eating good. Definitely not exactly figure friendly. That's why I decided to create a healthy alternative for the classic Italian food.
How to make a healthy spaghetti bolognese?
For the perfect healthy bolognese recipe, it is crucial to reduce the fat content of the bolognese. So I thought we'd make a recipe for low-fat spaghetti bolognese, with fewer calories and less fat. Just the light version of the Italian classic.
The whole thing is relatively easy done. Because spaghetti in general are not really unhealthy. Only the fatty Bolognese sauce, which is often served with it, tends to be very high in calories.
Therefore, we have to use some kind of alternative. Which brings us to the ingredients for my healthy alternative. We swapped the classic beef with low fat beef tartar.
We also added more Carrots for extra flavor and vitamins and removed some extra olive oil. This is how we make our own delicious low-fat spaghetti bolognese, which is also perfect for dieters!
But enough said. Let's best get started right away with the recipe for the healthy Spaghetti Bolognese.
Healthy Spaghetti Bolognese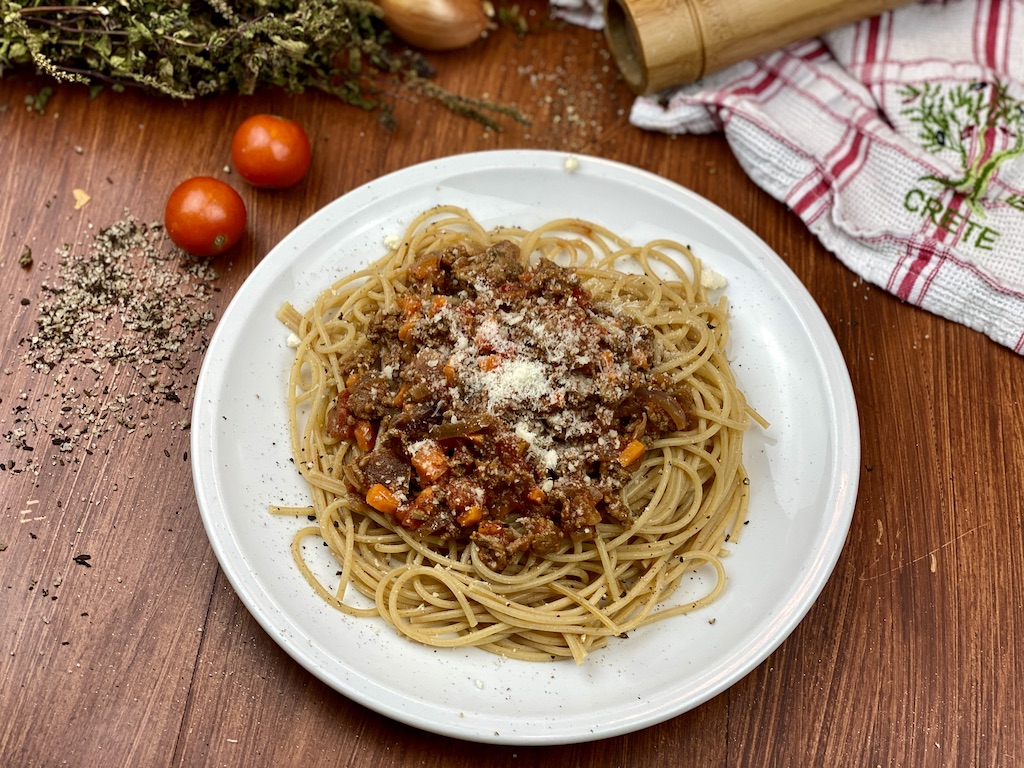 The perfect healthy spaghetti bolognese recipe. Spaghetti Bolognese is arguably the quintessential Italian classic, here's how to make it healthy!
Print
Save for later
Instructions
Cook the pasta in boiling salted water (according to instructions).

Chop onion, carrots, garlic and parsley.

Put oil in a frying pan.

Add onions, garlic and beef tartare to the pan and sauté for 3-4 minutes.

Add the spices, carrots and tomato sauce and simmer for another 5 minutes.

Lastly, add the pasta, bring to a boil briefly and serve with some Parmesan cheese.
Nutrition
Calories:
691
kcal
|
Carbohydrates:
85
g
|
Protein:
48
g
|
Fat:
16
g
You like spaghetti bolognese, but would rather save a few carbohydrates?
No problem! Just try my healthy low carb spaghetti bolognese recipe. There, instead of classic spaghetti, we use the healthy low carb alternative: zucchini spaghetti. Seasoned with a little salt and pepper, you won't taste a difference. However, it will definitely help you in any diet!
Your opinion about the healthy spaghetti recipe!
That's about it for my healthy spaghetti bolognese! However, I would be interested in your feedback on the recipe! If you have tried it, I would be very happy about your feedback or photos. Feel free to just post them here as a comment or on Instagram to @fittastetic_app.
You want this and more recipes for healthy weight loss, fast and easy on your phone? No problem, just download my free fitness recipes app.
Download the Fittastetic Fitness Recipes App now!
My lovely Fittastetic Fitness Recipes App for iOS – get every recipe directly inside your pocket
My lovely Fittastetic Fitness Recipes for Android – get every recipe directly inside your pocket
You might also like