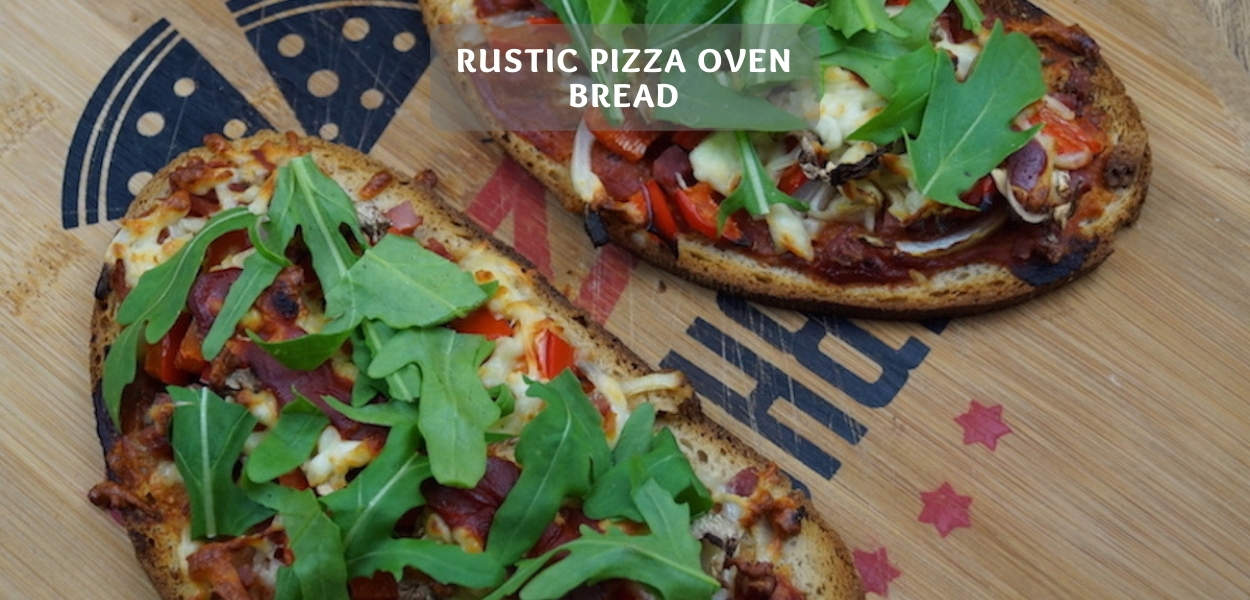 Rustic Pizza Oven Bread – Healthy Pizza Bread Recipe
My beloved healthy oven bread recipe for a rustic pizza oven bread. It's time for a delicious recipe again! With this pizza recipe you can make your own oven bread!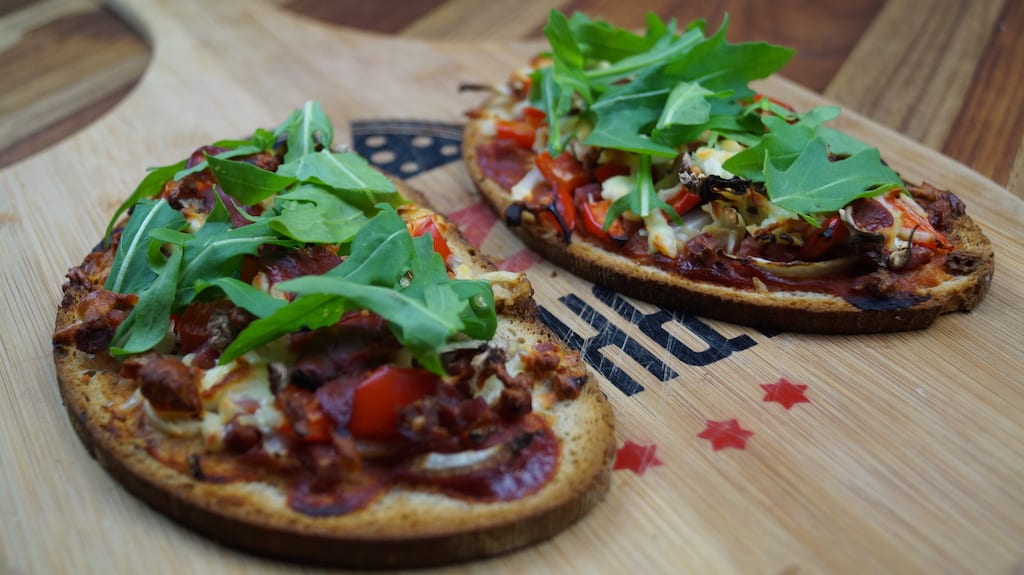 Pizza is really something, isn't it? But unfortunately Pizza in general is not that healthy. So I thought, let's just make a healthy pizza oven bread ourselves! YES you are not mistaken, homemade pizza-bread! It can really be that easy. It doesn't even take 10 minutes and it just tastes incredibly good.
What do we need for our fitness pizza-bread recipe?
We don't even need much for our Fitness Pizza! All we need is: two slices of bread, a little tomato sauce, onions, bell peppers and diced ham. Oh, and of course cheese! Because pizza bread without cheese is not possible! In my opinion, only an oven bread with cheese is a real pizza oven bread. Of course, salt and pepper should not be missing either, but everyone has their own preferences. So, just make it the way you like it.
Tip: I would recommend washing the peppers before use. Because otherwise we put unnecessary pesticides and germs on our bread.
So let's start with the actual protein pizza oven bread recipe.
Rustic pizza oven bread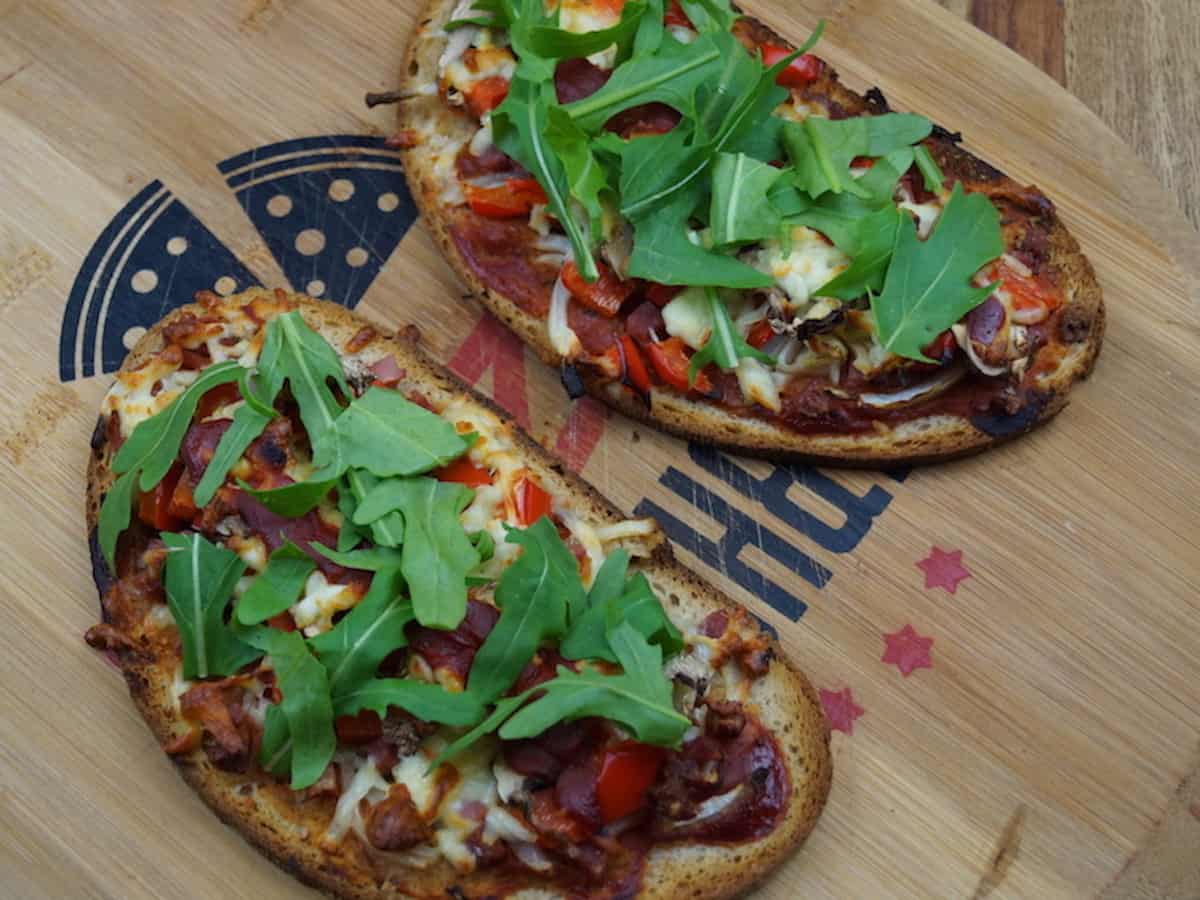 My beloved healthy oven bread recipe for a rustic pizza oven bread. Making healthy pizza oven bread yourself is very easy. Much healthier than ever before. Tastes at least as good as the original.
Print
Save for later
Ingredients
2

slices

bread

50

g

light ham cubes

50

g

mushrooms

50

g

cream cheese (low fat)

30

g

stray cheese (light)

50

g

onion

50

g

peppers

the vegetable

1

tsp.

pepper

0.5

tsp.

paprika

1

pinch

salt

1

hand

rucola
Instructions
Preheat the oven to 200 °C (390 °F) on circulating air.

Place slices of bread on a baking sheet, covered with baking paper and spread with cream cheese.

Cut the peppers, onions and mushrooms into small cubes or slices.

Mix the peppers and onions together with the ham and spices and spread on the bread.

Put the mushrooms slices on and sprinkle gratin cheese on top.

Bake for 10-15 minutes.
Nutrition
Calories:
220
kcal
|
Carbohydrates:
24
g
|
Protein:
16
g
|
Fat:
6
g
Want more healthy recipes?
In my opinion, a crisp, healthy salad tastes best with the pizza oven bread. Best suited for this is my fruity lamb's lettuce or my healthy garden salad! I bet that both recipes will simply knock you out!
If I can make one more recommendation, I would recommend my delicious fitness chocolate yogurt as a dessert to go with the oven bread! This is simply the perfect healthy dessert alternative to ice cream.
Your opinion about the homemade pizza oven bread
That's it for my oven bread recipe! However, I would be interested in your feedback on this healthy pizza oven bread! If you tried the recipe, I would be very happy about your feedback or photos. Just leave me a coment on here or on Instagram to @fittastetic_app.
Download my recipes app
You want this and other recipes for healthy weight loss, fast and easy on your phone? No problem, just download my free Fitness Recipes app.
Here you can find the Fittastetic Fitness Recipes app for iOS
Here you can find the Fittastetic Fitness Recipes for Android
You might also like