A low carb sandwich, is that really possible? That may sound impossible for some, out there now. But the whole thing is incredibly easy to do and tastes just super delicious!
But the actually secret is not, what to put on the sandwich. It is the Sandwich bun. That is the feature of the low carb sandwiches: Their low carb bread. Because this is super easy homemade and low carb. The Secret: These small rolls consist only of egg and cream cheese!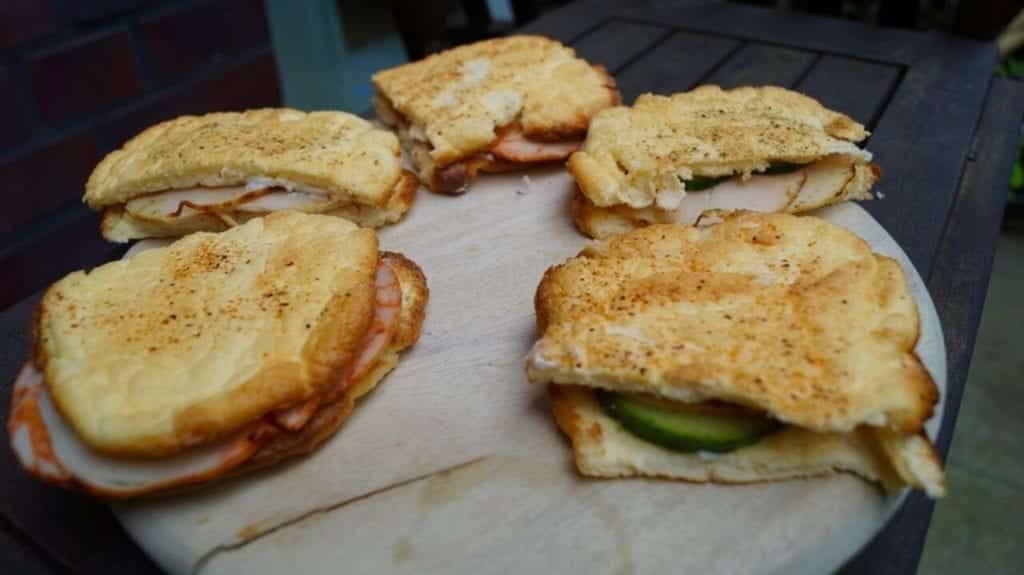 The flatbreads are also known as Oopsies. Because the buns were created by a small accident, in which the one simply forgot to add the classic bread flour.
You don't know what low-carb is? Now you should definitely watch my podcast episode about low carb and what low carb actually is.
But enough to create. Let's start with the actual low carb sandwich recipe.
Low Carb Turkey Sandwiches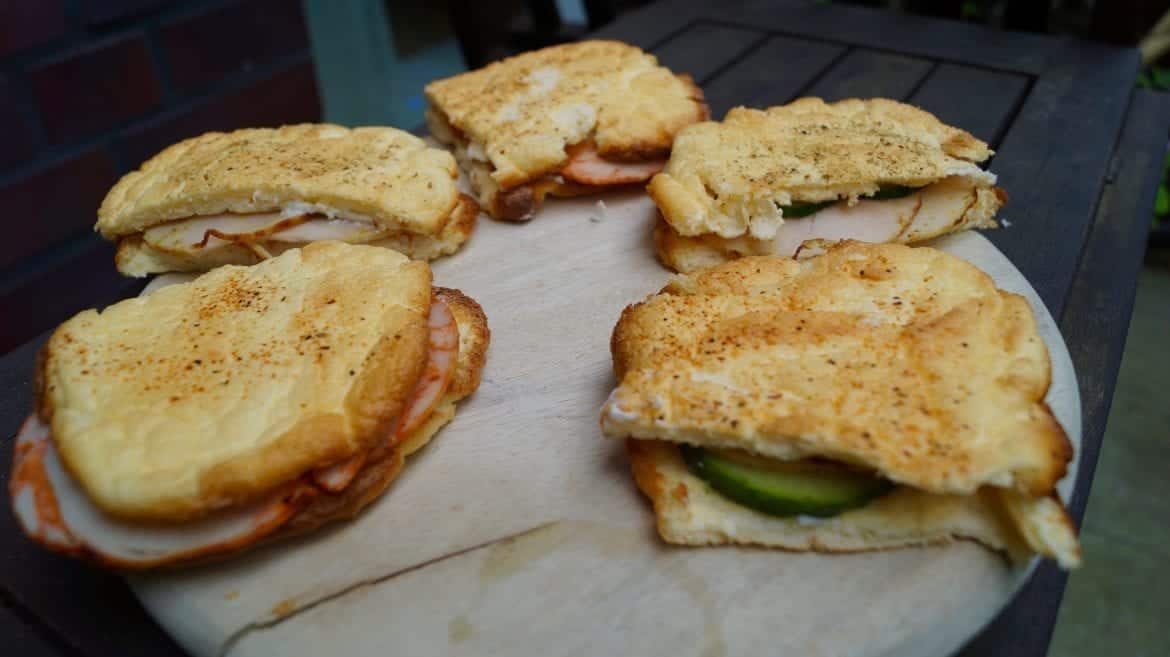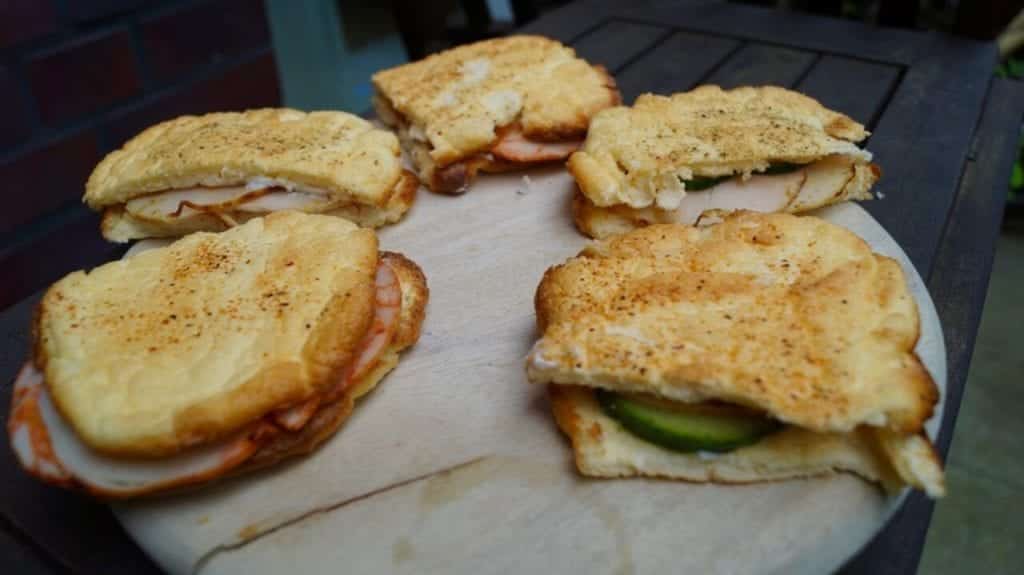 Ingredients
3

Medium

Eggs

150

g

Cream cheese (0.2%)

100

g

Turkey breast

100

g

Cucumber

1

Whole

Tomato

Some

Salt

Some

Pepper
Instruction
Preheat the oven to approx. 160 °C (recirculation air).

Separate the eggs and stiffen the egg whites.

Mix the remaining egg yolks together with 100g cream cheese.

Carefully fold in the egg white into the egg yolk mixture.

Spread 5-6 portions of the dough on a baking sheet with a spoon.

Optionally sprinkle with salt & pepper.

Bake at 160°C for about 15-20 minutes.

Slice cucumber & tomatoes.

Remove the finished flatbreads from the oven and cut them in half.

Spread cream cheese on them and cover with turkey breast, cucumbers & tomatoes.
Nutrition Facts
Calories:
472
kcal
|
Carbohydrates:
12
g
|
Protein:
58
g
|
Fat:
23
g
---
If so, you're still looking for a low carb dessert for it. Then I recommend you try this super simple low-carb shock cake recipe.
Related Recipe:
You want this and other recipes for healthy weight loss, fast and easy on your phone? No problem, just download my free Fitness Recipes app.
Download the Fittastetic Fitness Recipes app now
Here you can find the Fittastetic Fitness Recipes app for iOS
Here you can find the Fittastetic Fitness recipes for Android
*The links with an asterisk are affiliate links where I am remunerated as an advertising agent by a small commission. There are no additional costs or disadvantages for you, you only take some money out of Amazon's pocket and put it in mine, as long as you order via the link.
Last edit: