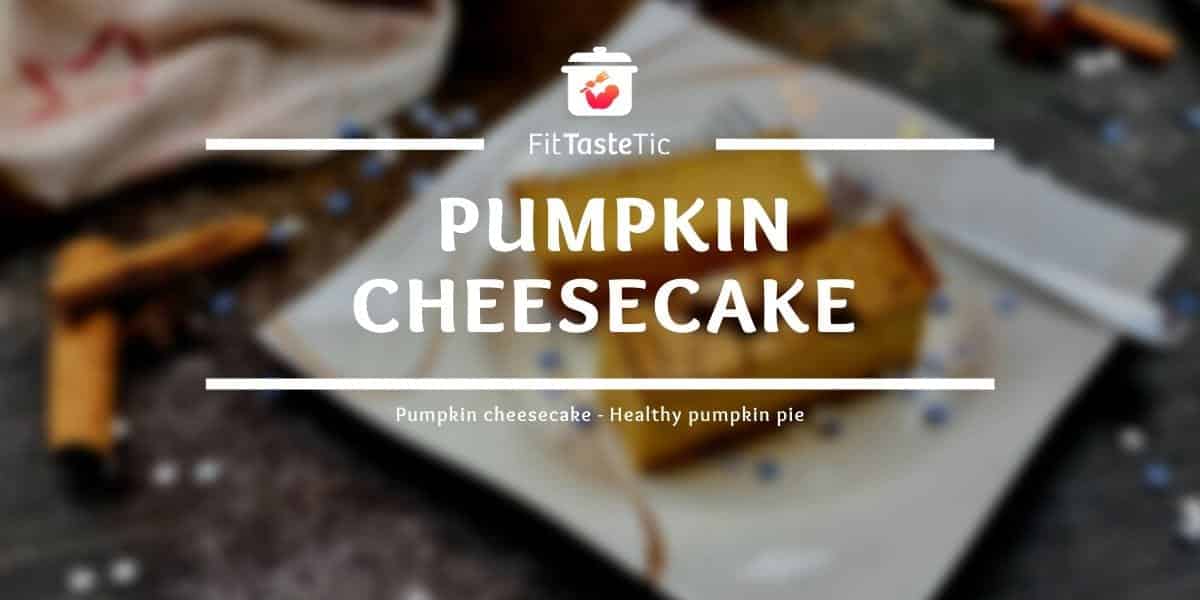 Festive Pumpkin Cheesecake – Healthy Pumpkin Cake
With this festive pumpkin cheesecake Christmas can come. Real soon now Christmas is here. That means lots of delicious pastries and cookies! But at Christmas you can also be eaten in a healthy way. Because Christmas time is also pumpkin time. Therefore it is time for a healthy pumpkin pie!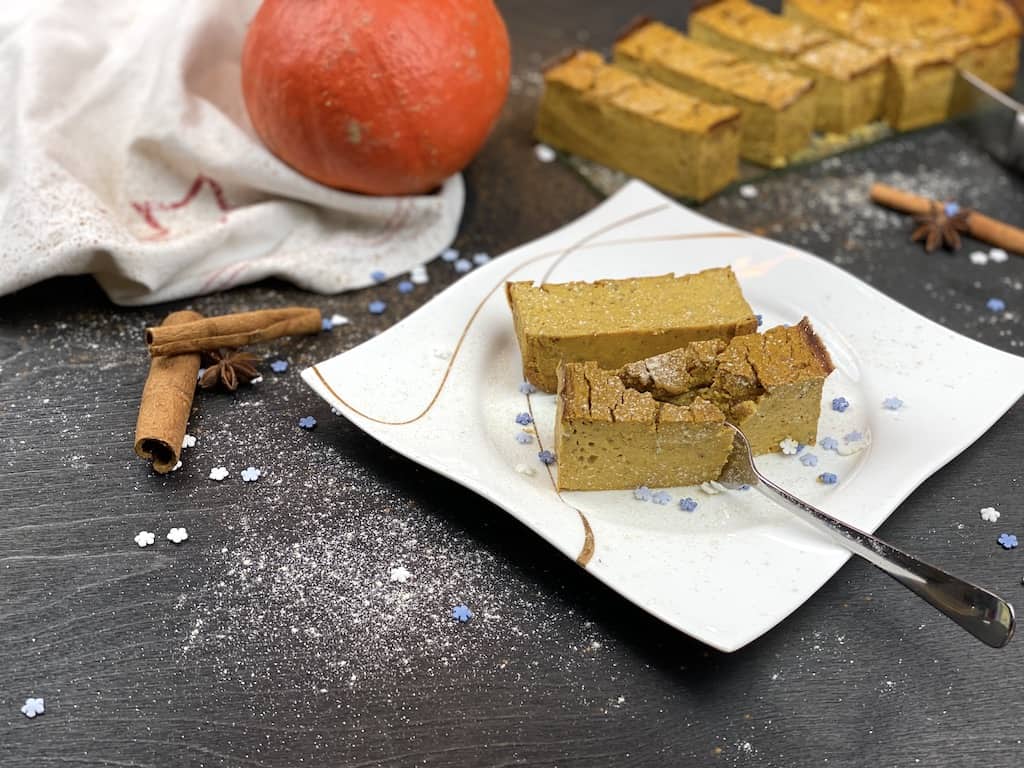 With this thought in mind, I started to develop my latest creation. A Christmassy, but healthy cake with pumpkin.
The lightest healthy fitness cake is usually a Greek Yogurt cake. Because it has little calories on the one hand, and you get sated on the other hand. A small bonus is also the large amount of protein! Hence the thought came to my mind: Why not a delicious pumpkin cheesecake?
With the help of aniseed, cinnamon and cloves, I simply added some really delicious Christmas spices. So that the cake also gets a really nice festive flair 🙂
The recipe for the pumpkin pie:
Christmas pumpkin cheesecake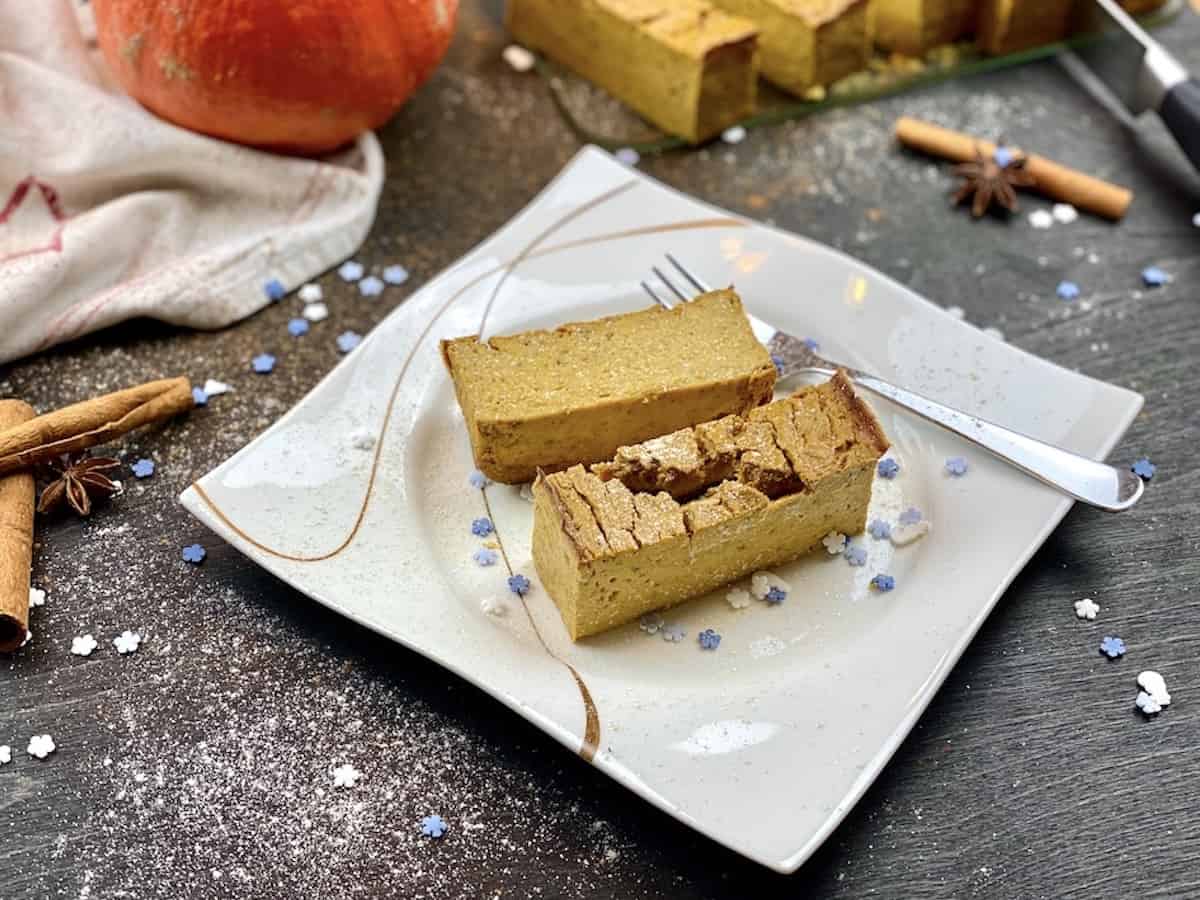 With this cheesecake, Christmas feelings come up! Christmastime is pumpkin time. Therefore it is time for a healthy pumpkin cake
Print
Save for later
Ingredients
400

g

Greek yogurt (Low Fat)

Nature unsweetened

420

g

pumpkin (canned)

36

g

pudding powder vanilla

100

g

egg whites

3

g

cinnamon

3

g

star anise
Instructions
Preheat the oven to 200 °C. (392 °F)

Put all the ingredients together in a mixing bowl and mix.

Fill the finished dough into a suitable shape. (I used a silicone bread mold)

Bake the cake in the oven for about 25 minutes at 200 °C.

Turn of the oven and leave the cake inside for a further 15 minutes.

Take out the cake, allow it to cool briefly, then leave to cool in the fridge for at least two hours.
Nutrition
Calories:
93
kcal
|
Carbohydrates:
11
g
|
Protein:
6
g
|
Fat:
2
g
You want even more delicious Christmas recipes? No problem at all! Just try my healthy Christmas cakes for example. They are the hit at every Christmas party.
Your opinion about the Christmas Pumpkin Cheesecake
That's it to my healthy pumpkin cake! However, I would be interested in your feedback on the Pumpkin Cheesecake! So if you've tried this recipe, I'd love to see your feedback or photos. Simply comment here or email me at jonas@en.fittastetic.com
You want this and other recipes for healthy weight loss, fast and easy on your phone? No problem, just download my free Fitness Recipes app.
Download the Fittastetic Fitness Recipes app now
Here you can find the Fittastetic Fitness Recipes app for iOS
Here you can find the Fittastetic Fitness recipes for Android
You might also like