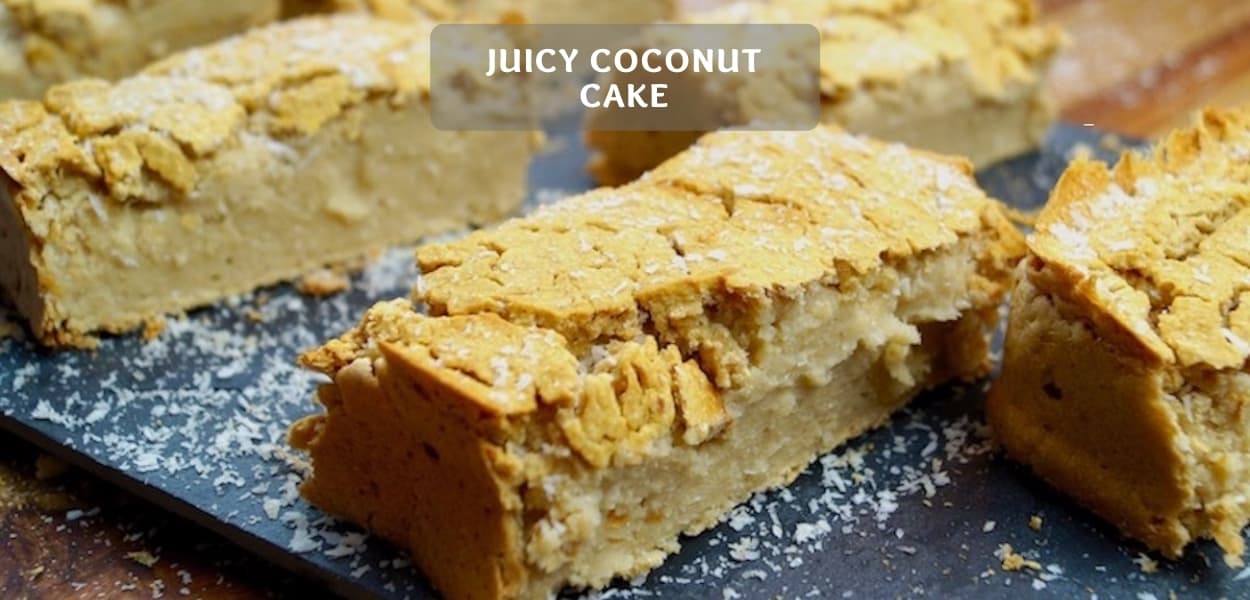 Juicy coconut cake – Light healthy coconut cake
Today you will get another delicious healthy coconut cake recipe: My juicy coconut cake. This is how you can bake your own Fitness Coconut Cake very easily!
Healthy coconut cake to bake yourself. It has never been so easy. Just a classic healthy cake recipe in FitTasteTic style. My extra juicy coconut cake!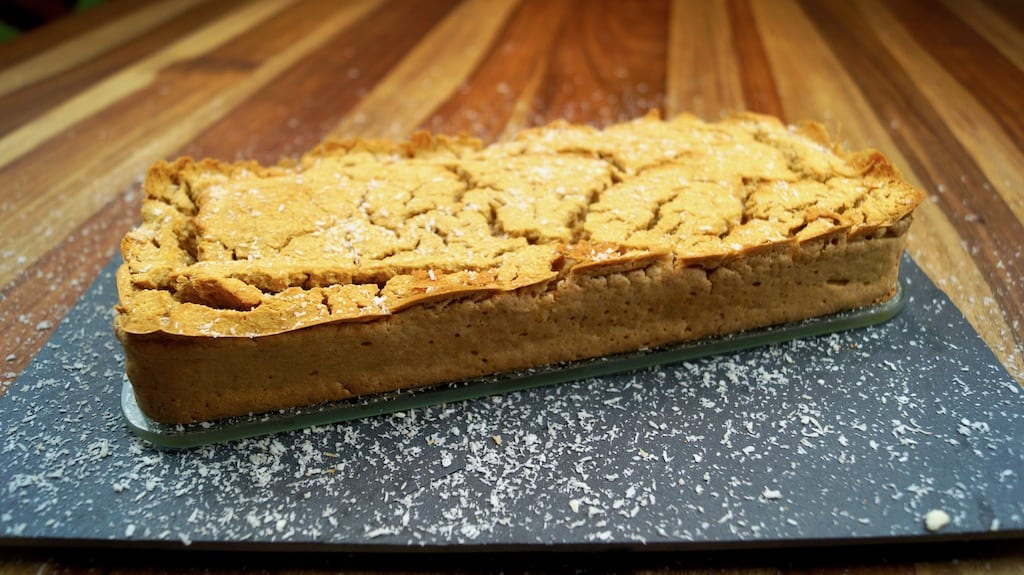 I know that cake and healthy can often be very hard to imagine. But especially coconut cake is perfect for this. Because the base of the cake is coconut flour. This has a lot of healthy fiber and a natural sweetness. Therefore, we do not actually need any extra sugar.
Now you may ask yourself why I am such a big fan of this recipe. The answer is quite simple: It's superfast, and you don't even need protein powder, 0 g sugar and 0 g butter!
So a protein cake recipe without protein powder with 0 g sugar and 0 g butter! High in protein, low in fat and sugar-free. So, yes I know what you all are thinking, enough with the words, let's start with the recipe.
Juicy coconut cake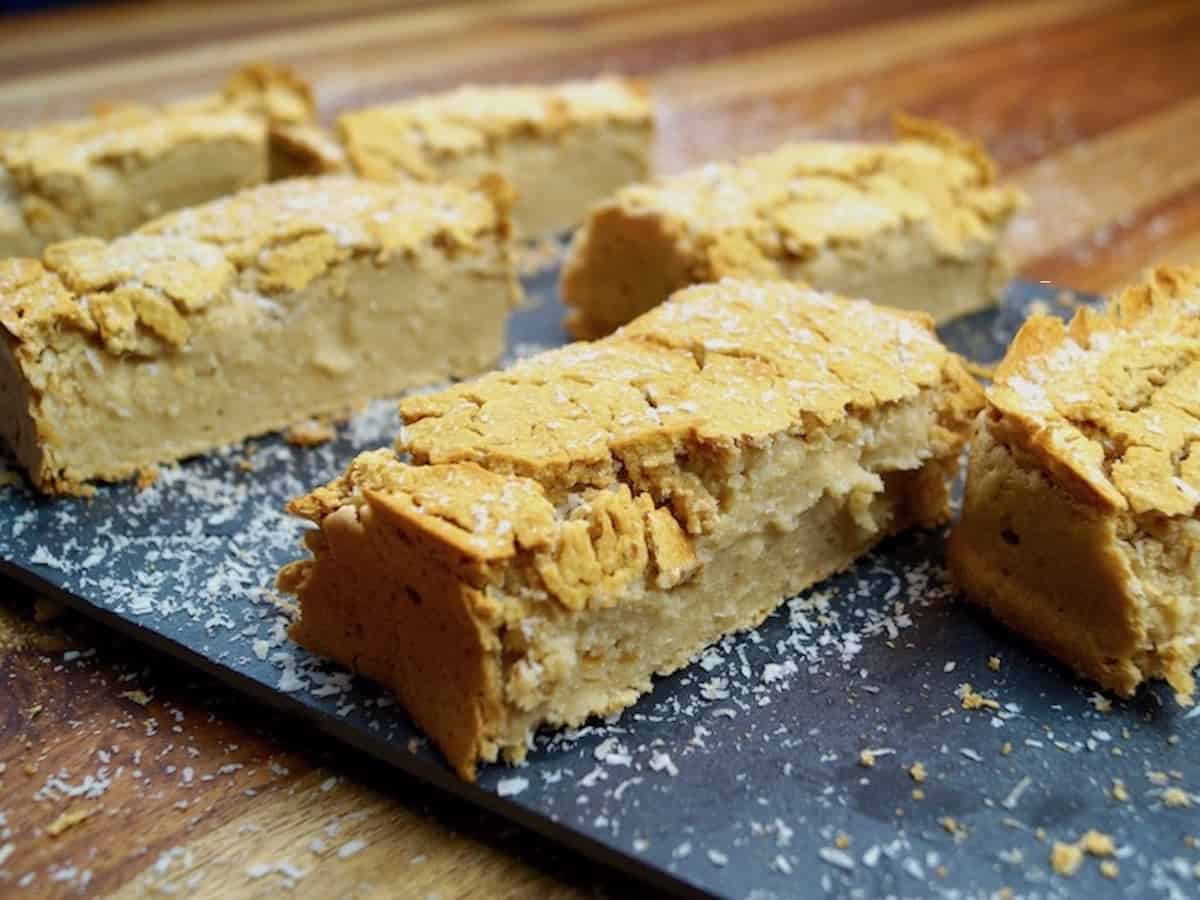 Fitness coconut cake recipe: My juicy coconut cake. It is so easy to bake your own healthy and juicy fitness coconut cake with this recipe!
Print
Save for later
Ingredients
450

g

White beans (Canned)

2

egg whites

25

g

Coconut flour

25

g

Oatmeal

200

ml

Coconut rice drink

5

g

Baking powder

Sweetener

e.g. Royal Flavour, Flavdrops
Instructions
Preheat the oven to 200 °C (400 °F).

Drain the white beans and blend in a blender.

Beat the egg whites stiffly.

Add the remaining ingredients to the bean puree and mix well with a blender.

Carefully mix the stiff egg whites into the bean puree

Put the finished mixture in a lightly greased, baking dish and bake in the preheated oven for about 50 minutes at 200 °C (400 °F) circulating air.

Leave the finished cake to cool down for about 2 hours.
Nutrition
Calories:
89
kcal
|
Carbohydrates:
10
g
|
Protein:
7
g
|
Fat:
1
g
My tip for the perfect coconut cake
I personally love to have my coconut cake together with a delicious smoothie for lunch. Especially in summer it is simply wonderful. For example, I can recommend my tropical kiwi-banana smoothie or my delicious strawberry smoothie. With these delicious smoothies your coconut cake will become a real tropical vacation.
But to optimize the whole thing a little, I recommend sprinkling a few g of coconut flakes over the cake. Just like I did for the photo. This will give you a super nice coconut taste again.
But I would limit myself to 10 g of grated coconut. We do not want to add too many unnecessary calories. Now that we have already saved many calories by not adding any sugar.
Should you try to replace the oat flour with another flour, for example with spelt flour or normal flour, you should replace 100g oat flour with 105g flour or 100g spelt flour.
But then the cake will not be as juicy. Since 100 g flour has the same baking properties, but becomes a little "drier" during baking. To avoid this, you can also bake the cake a few minutes less.
Your opinion about the juicy coconut cake!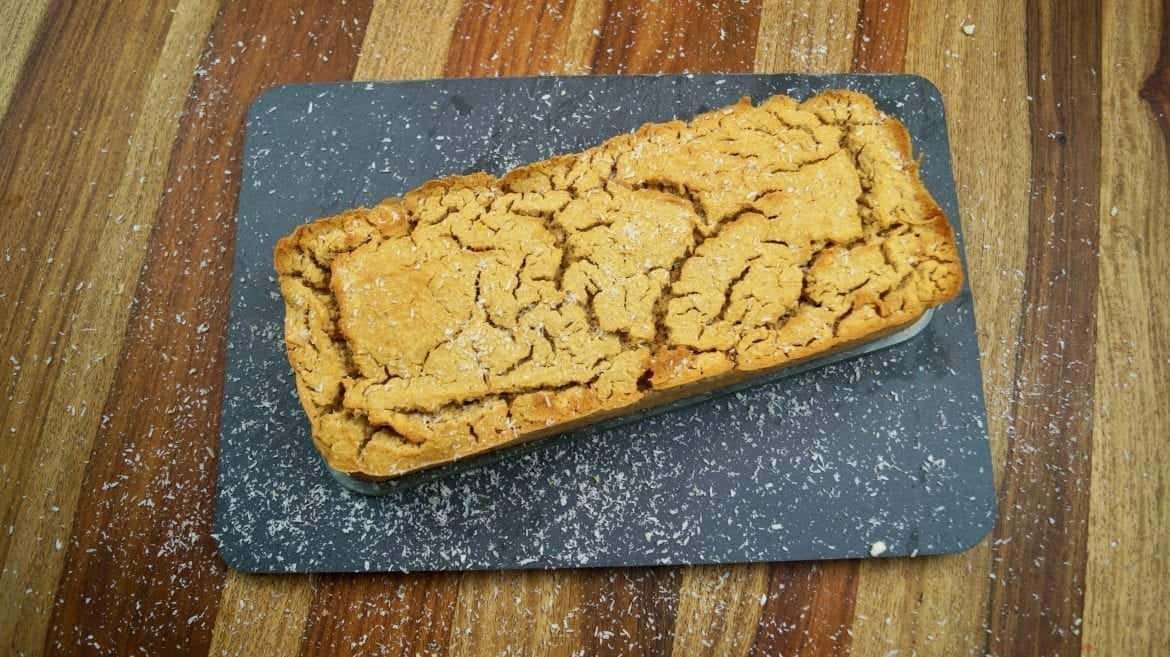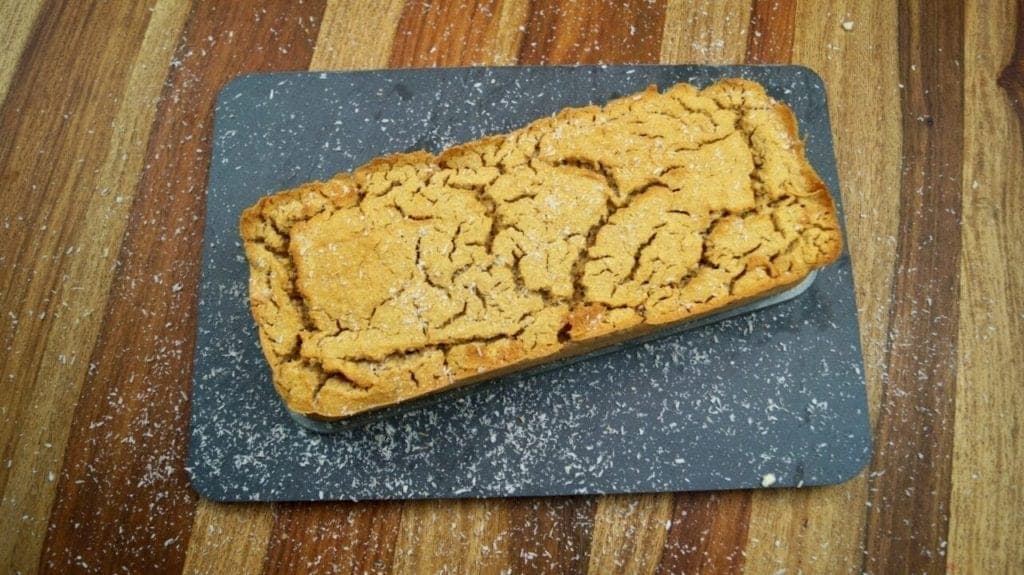 That's it to my healthy coconut cake! However, I would be interested in your feedback on the juicy coconut cake! So if you've tried this recipe, I'd love to see your feedback or photos.
Download the Fittastetic Fitness Recipes app now
You want this and other recipes for healthy weight loss, fast and easy on your phone? No problem, just download my free Fitness Recipes app.
Here you can find the Fittastetic Fitness Recipes app for iOS
Here you can find the Fittastetic Fitness Recipes for Android
You might also like