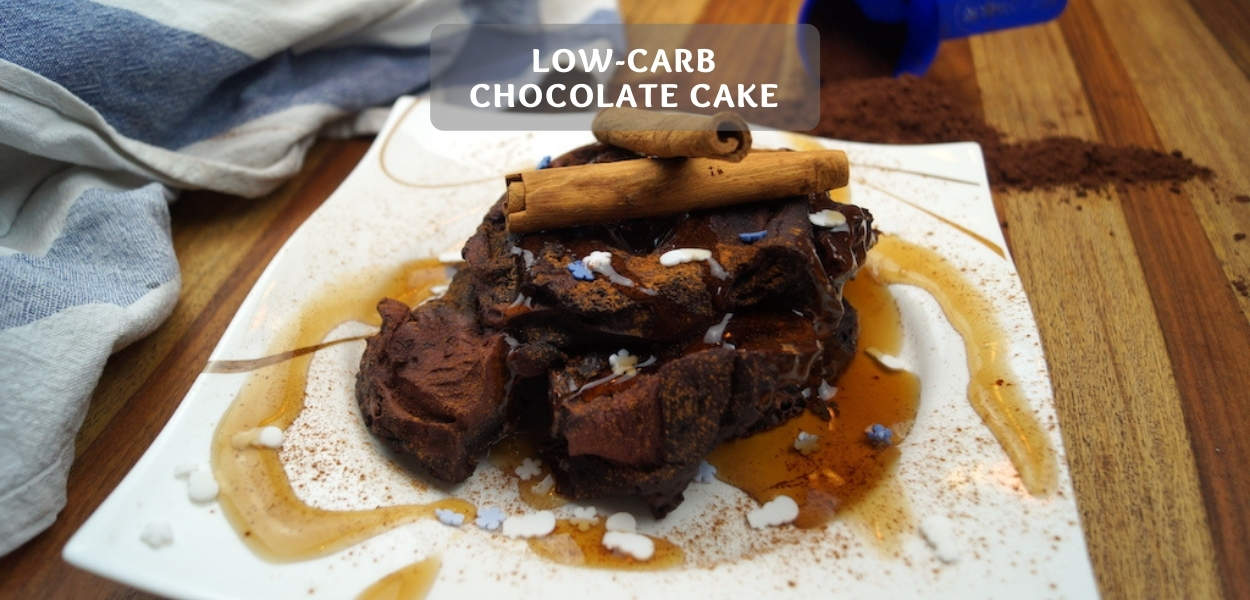 Low-carb chocolate cake recipe – Healthy chocolate microwave cake
The easiest low-carb chocolate cake out there! Have you ever baked a chocolate cake in just 7 minutes? No? Well then you should try this super light low-carb chocolate cake yourself. All you need is a little egg-white and cocoa! And of course a microwave.
The finished low-carb chocolate cake: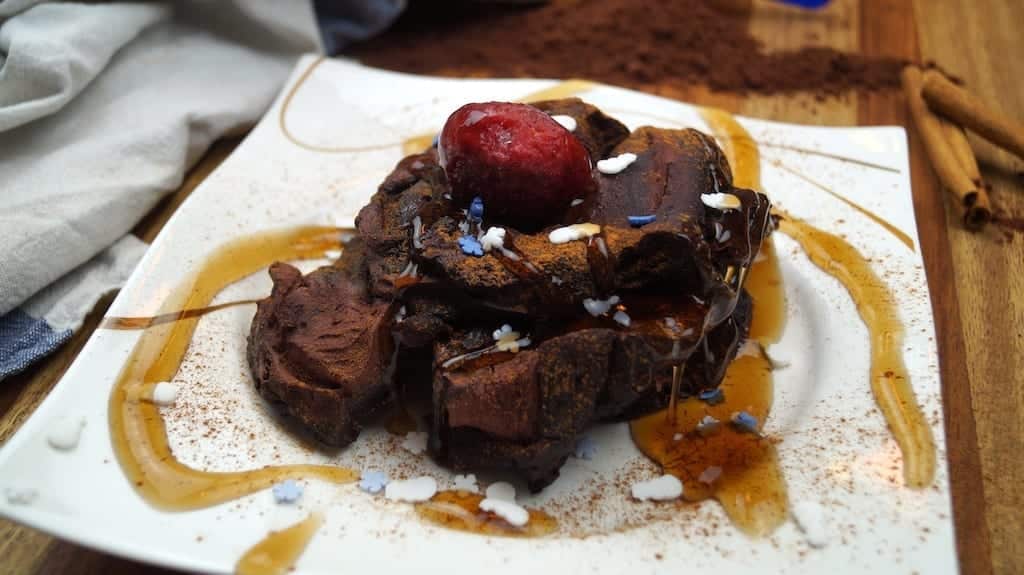 It's super easy to bake your own low-carb cake. Personally, I am a huge fan of egg-white cakes from the microwave. But I'm also fan of chocolate cake. So I thought a healthy chocolate cake from the microwave would be perfect! Microwave cake is much lighter and at the same time so much easier to clean afterwards.
But since I know that the egg white cakes from the microwave are not for everyone, I simply recommend you to try this low-carb microwave cake on an egg white basis and decide for yourself.
Low Carb Chocolate Cake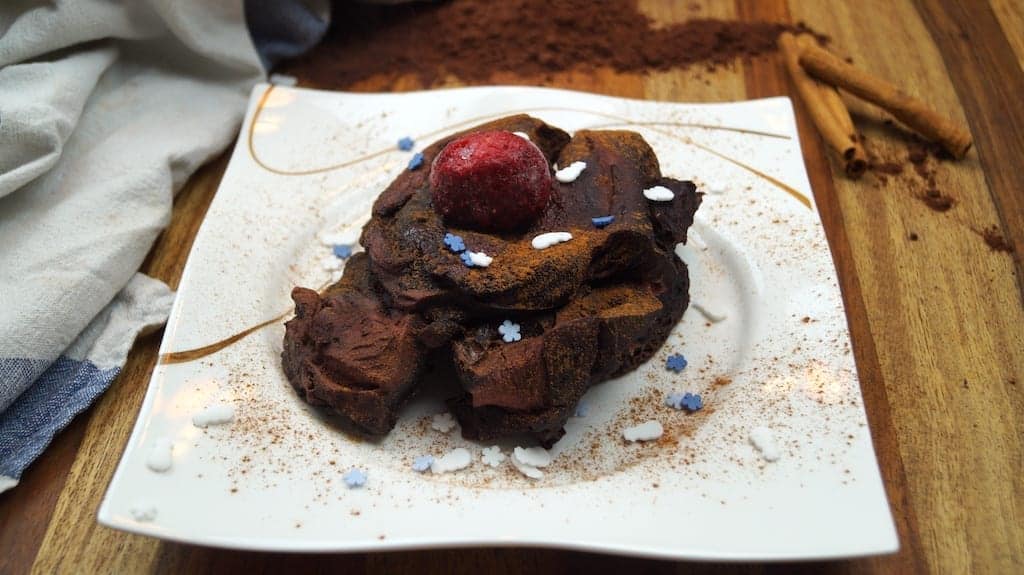 Microwave egg white chocolate cake. Low carb cake. High-protein dessert. In under 7 minutes. Sounds weird, but tastes great!
Print
Save for later
Ingredients
300

g

egg whites

About 10 eggs

15

g

cocoa powder

some

sweetener

e.g. Royal Flavour, Flavdrops

some

zero Syrup

some

strawberries
Instructions
Put cocoa and egg-whites in a bowl.

Place the bowl in the microwave for 7 minutes, at the highest level.

Let the cake cool down and decorate it if you like.
Nutrition
Calories:
200
kcal
|
Carbohydrates:
3
g
|
Protein:
36
g
|
Fat:
4
g
If you're trying to stick to a low-carb or are on a low-carb/ketogenic diet, you should definitely try my Low-Carb Cereal recipe. It is, in my opinion, perfect as a breakfast or snack for inbetween in a low-carb diet.
For all chocolate lovers, I can also recommend my healthy chocolate cake out of kidney beans! It's almost better than this chocolate microwave cake, even if it's a little more elaborate.
Your opinion about the healthy chocolate cake
That's it for my low-carb microwave cake recipe! I would love to hear your feedback on my Low-Carb chocolate cake! If you tried this healthy microwave cake recipe, just leave me a comment or photo on this blog.
Download the Fittastetic Fitness Recipes app now
You want this and other recipes for healthy weight loss, fast and easy on your phone? No problem, just download my free Fitness Recipes app.
Here you can find the Fittastetic Fitness Recipes app for iOS
Here you can find the Fittastetic Fitness Recipes for Android
You might also like