So easily you can make your own healthy banana ice cream yourself. Today there is a recipe of a slightly different kind. Because even if it's going towards winter at the moment. Is there in this article my protein ice cream recipe!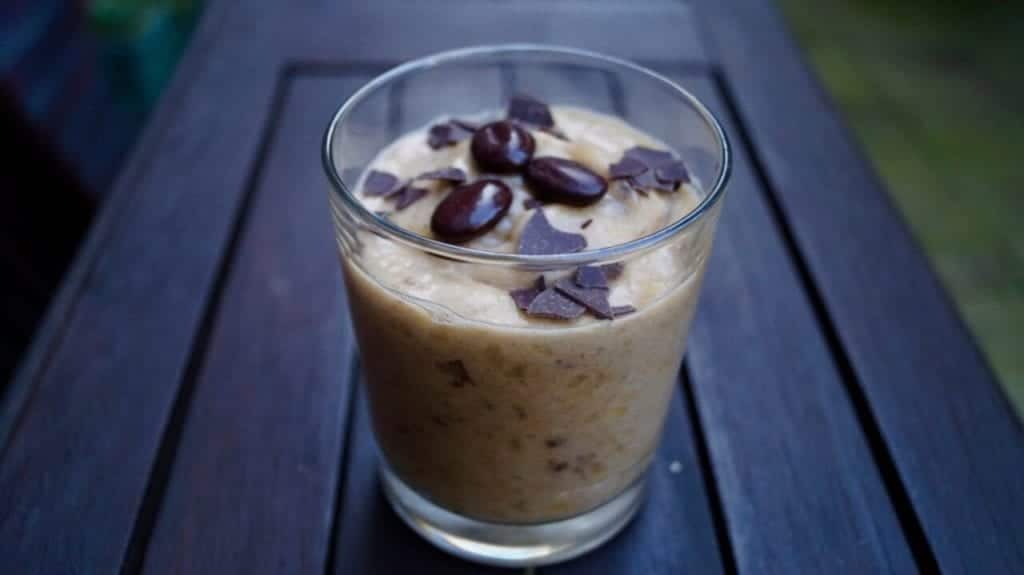 Vegetarian, light and tasty: My Protein Banana Ice Cream! Once again, the weather really heats up. What's better than a delicious protein ice cream? Some readers certainly already know this, last year, very popular vegan Nicecream banana ice cream. For those who don't care now. Here is a brief explanation of "Nicecream".
The "Nicecream" is a vegan variation of ice cream. Frozen bananas are used as the main ingredient for the ice. Normally, agave syrup is still used. But here in my version gives way, this one gives way to the protein powder, which is supposed to provide the sweetness.
But enough of the many words! Here's my healthy banana ice cream recipe:
If, you're still looking for other variants of protein ice cream or just not standing on bananas like that. Then I recommend you this super simple forest fruit protein ice cream recipe!
Related Recipes:
You want this and other recipes for healthy weight loss, fast and easy on your phone? No problem, just download my free Fitness Recipes app.
Download the Fittastetic Fitness Recipes app now
Here you can find the Fittastetic Fitness Recipes app for iOS
Here you can find the Fittastetic Fitness recipes for Android
---
*The links with an asterisk are affiliate links where I am remunerated as an advertising agent by a small commission. There are no additional costs or disadvantages for you, you only take some money out of Amazon's pocket and put it in mine, as long as you order via the link.
Zuletzt Aktualisiert: