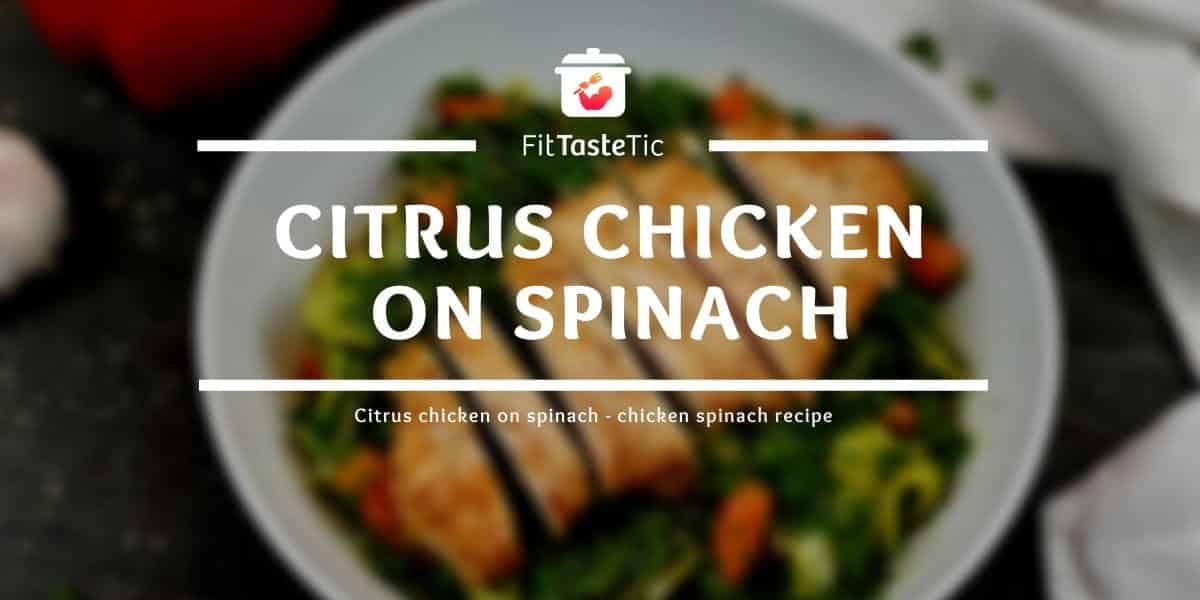 Citrus Chicken on Spinach – Chicken Spinach Recipe
Oh yes, such a delicious citrus chicken on spinach is really something. In general I think spinach and chicken are a great match. Refined with a pinch of lemon makes it the perfect recipe for your next lunch.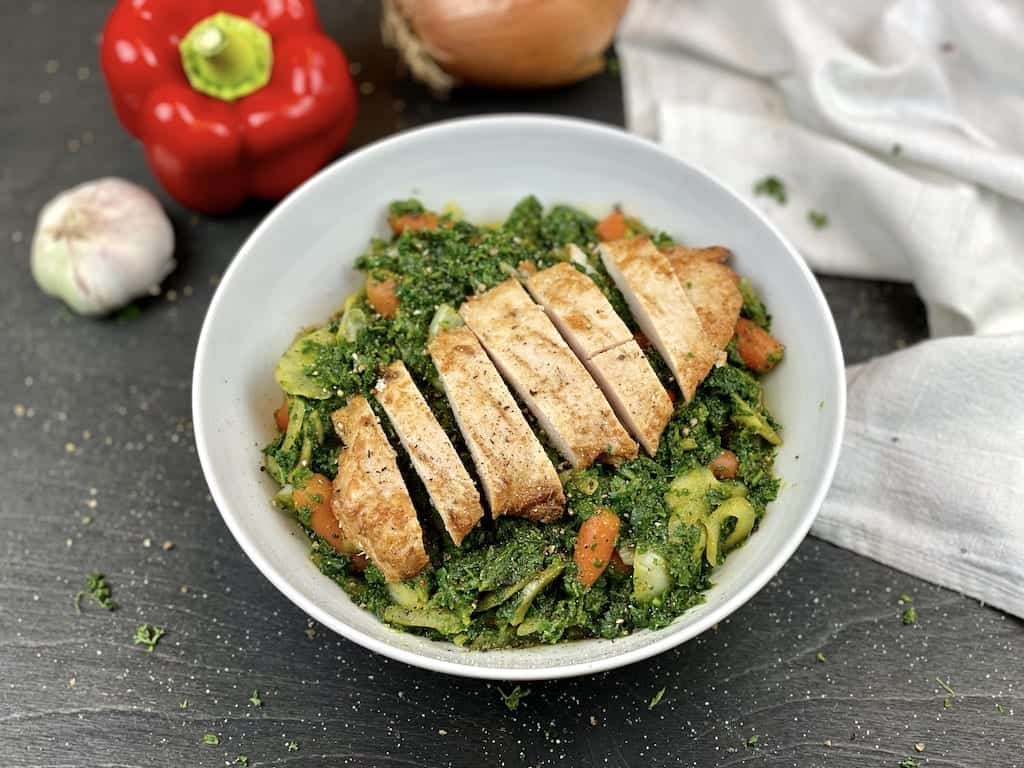 What do we need for the chicken breast with spinach?
First of all we need chicken and spinach, of course, as the name already indicates. For extra flavor we need onions, carrots and lemon juice. Lemon juice provides the freshness and an extra portion of vitamin C.
Is a spinach recipe healthy?
To put it briefly, yes spinach is really healthy! Because spinach with its 3.5mg iron per 100g provides a good portion for a well-functioning immune system. The green vegetables also contain magnesium and zinc as well as many other vitamins. At the same time, spinach is also super good for muscle building, as the vegetables are extremely low in calories, 12 kcal per 100g, but at the same time have a lot of protein. However it gets even better! Spinach is also low-carb, so it ensures that you don't get extra calories and can even help you lose weight healthily.
Spinach makes you strong!
So what do we learn from this? Spinach makes you strong and gives you big muscles as Popeye has taught all of us. This is now already known as the Popeye effect. The same applies to chicken, as most bodybuilders will assure us. Spinach to build muscle simply works.
Combine the two together and you get a super delicious and healthy recipe for muscle building. For extra vitamin C we add some delicious lemon juice and it becomes a really healthy spinach recipe!
But I am talking too much again! Let's start with the recipe.
Citrus chicken on spinach
Citrus chicken on spinach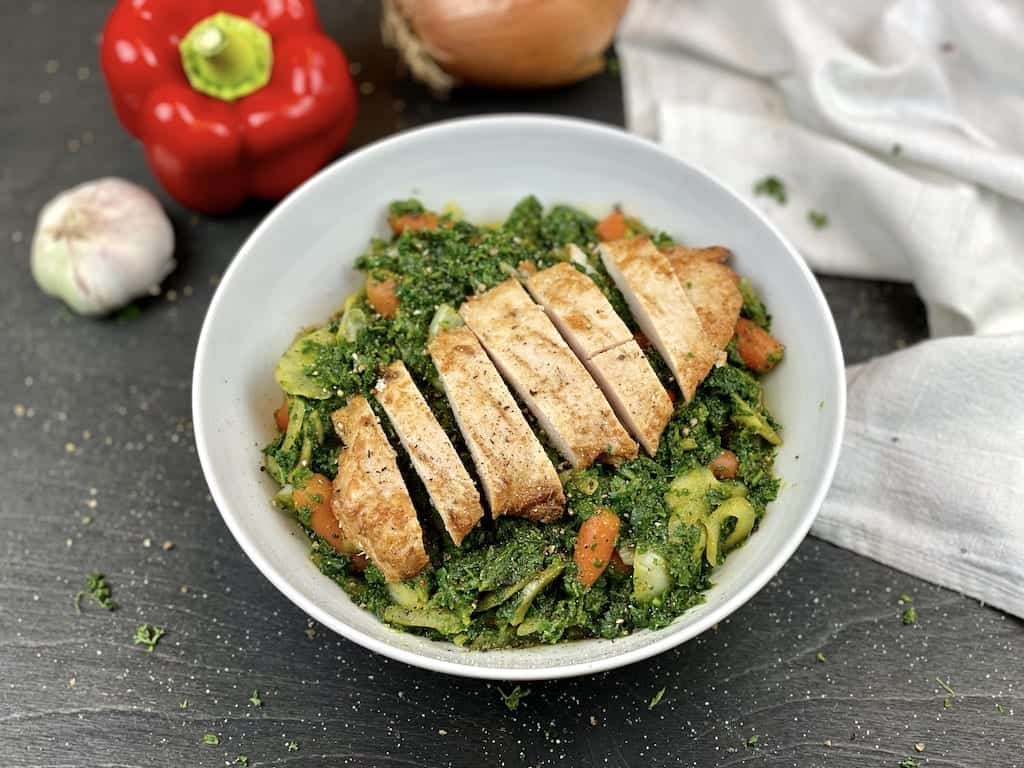 Healthy and tasty citrus chicken on spinach. My chicken and spinach recipe! In general I think spinach and chicken are a great match.
Print
Save for later
Ingredients
450

g

spinach

frozen

215

g

carrots

200

g

onion

150

g

chicken filet

5

g

butter

10

ml

lemon juice

1

tsp

pepper

1

pinch

of salt

optional

grated lemon peel
Instructions
Put butter and lemon juice in a pan and heat it up.

Fry the chicken breast in it.

Defrost the spinach in a pot.

Add onions, carrots and spices to the spinach.

Optionally add some grated lemon peel to the spinach.

Now put everything together in a bowl and spread the fried chicken breast on top.

Enjoy your meal 😉
Nutrition
Calories:
468
kcal
|
Carbohydrates:
39
g
|
Protein:
46
g
|
Fat:
11
g
More delicious chicken recipies:
Your opinion about the recipe
That's it for my citrus chicken on spinach! But I would be interested in your feedback on the recipe! So if you tried it, I would be very happy about your feedback or photos. Gladly, also simply, here as a comment or on Instagram to @fitnessrezepte_app.
You want this and other recipes for healthy weight loss, fast and easy on your cell phone? No problem, just download my free healthy recipes app.
You might also like